Due to its high level of calcium and superior neutralising value, this quality lime is a perfect soil conditioner that will help reduce soil acidity and will provide your soil with the calcium that it requires. By applying Maryvale Lime, opportunity for essential plant nutrients is increased, with improvements in plant health and growth being continually achieved.
Where do we source MARYVALE Lime?
Maryvale Lime is renowned for being one of the highest quality Ag Limes in Victoria. Originating from the Australian Paper Manufacturing in Maryvale, its production process allows for consistent, predictable high-quality fine ground limestone for years to come.
Key Features & Benefits
Increases PH of the soil
Increases Calcium levels of soil
Decreases high levels of Magnesium
Decreases high levels of Aluminium
Decreases high levels of Sodium
Reduces Aluminium and Manganese Toxicities
Decreases soil compaction which improves soil structures, plant root depth and plant health.
Increases pasture growth
Increase Yield and Production
Reduces Soil Acidity
Increase Soil Calcium Levels
Improves Nutrient Availability and Efficiency of Fertilisers
Improves Soil Structure
Reduces Aluminium and Manganese Toxicities
Maryvale Lime Typical Analysis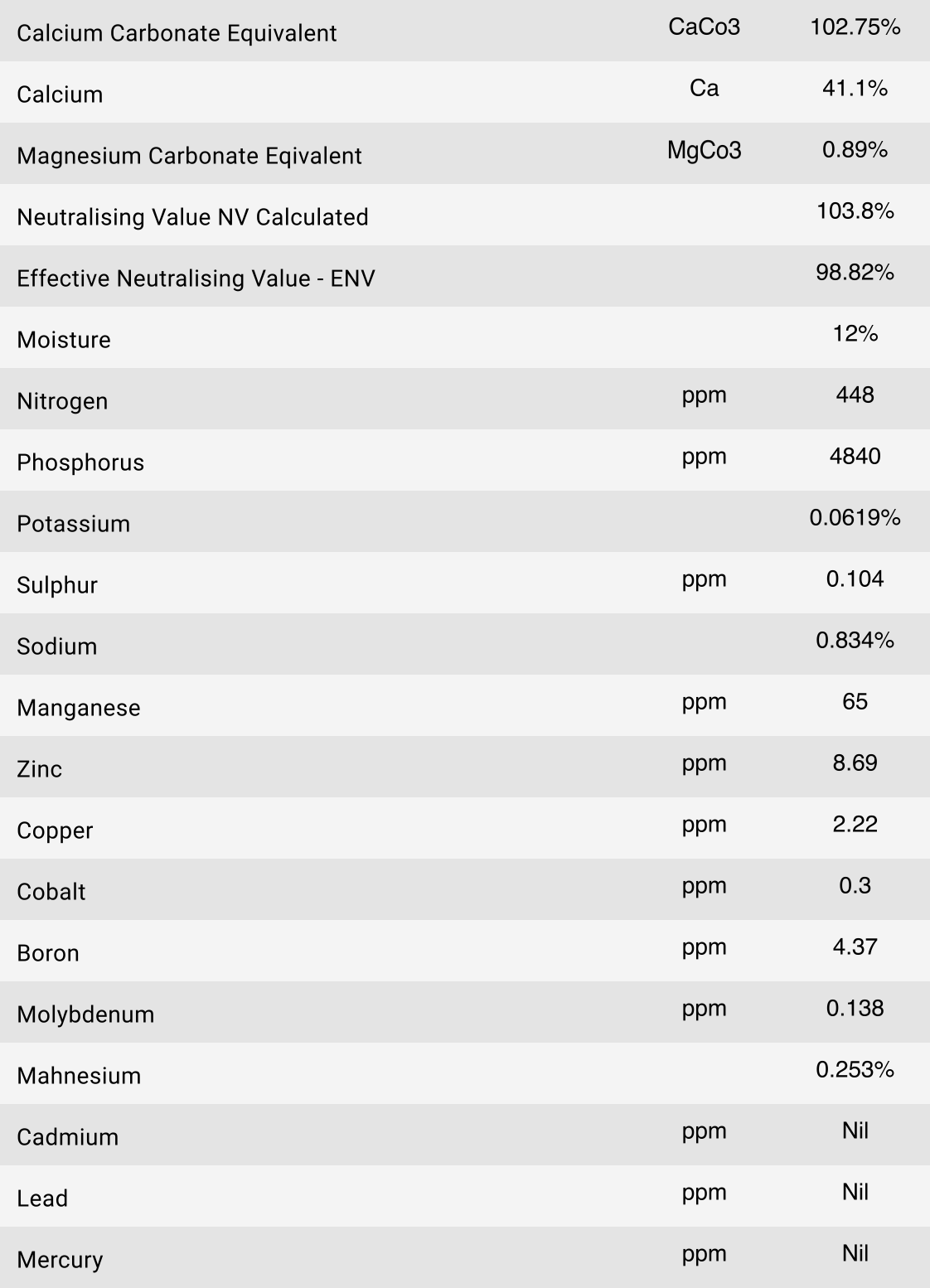 Download brochure