History
1953
The company was originally was founded by Bill Gibson in 1953, when he started carting firewood, split posts and bagged fertiliser to the local farmers of Yarram.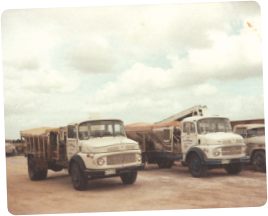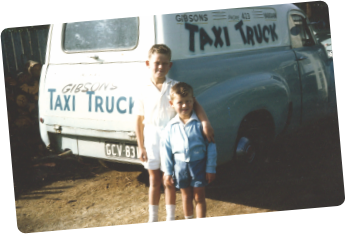 1963
In 1963 bulk fertiliser became available via the Alberton railway. With 60 tonnes worth of orders, the first bulk fertiliser spreader was purchased and was soon upgraded to one of the first air blast spreaders in the area.
1973
Since the purchase of Gibson's first bulk spreader, two more spreaders were added to the fleet. Storage facilities were established in Yarram and Alberton to service the growing fertiliser market.
1975
Bill's son, Gavin, started his mechanic apprenticeship while fixing spreaders on the weekend. At the same time, tough seasonal conditions, poor cattle prices and the removal of government fertiliser subsidies saw bulk fertiliser sales stop. With no spreading to do and the need to become more efficient, Bill went to New Zealand to seek out better, more innovative ways.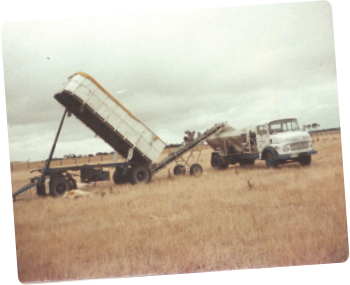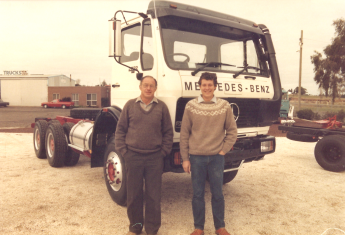 1978
With a Mercedes Benz truck and his first self-unloading trailer, business started to pick up. Gavin has just finished his apprenticeship and Bill welcomed his son Gavin into the business and W.W & B.D Gibson & Son was formed.
Learnings from time in New Zealand were quickly applied and the business expanded to a fleet of three spreaders and two self-unloading trailers. Shortly after Gibsons Groundspread was created and Gavin married Pam.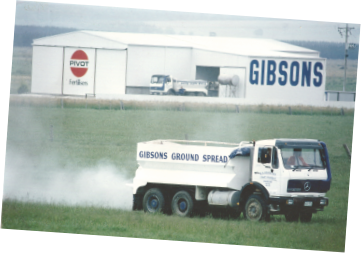 1989
The Yarram railway was officially closed forcing Gavin and Pam to build the current Yarram Depot. Twelve months later Gavin and Pam bought the business off Bill and his wife Bev and at age 67, Bill spread his last load of Fertiliser.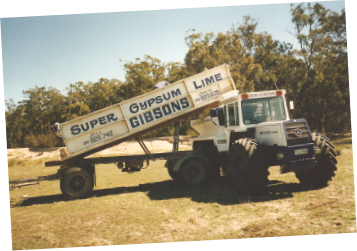 1999
Over the next ten years, emphasis was placed on Mercedes Benz 4×4 Tractors and MAN 4×4 Trucks in order to handle the wet conditions. With the need to grow the business, Gavin and Pam bought Crawford's in Traralgon and moved to Rosedale, where they built Australia's most advanced state-of-the-art fertiliser blending facility.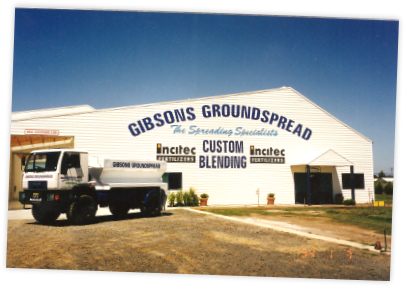 2000
Gavin and Pam purchased Darriman Lime in Woodside to secure lime supply for their growing business. Later on Gibsons Groundspread joint ventures with Elders and bought Jondahl's in Heyfield to create Gibsons Groundspread Elders.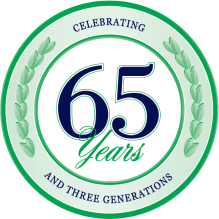 2007
With the company growing, Gibsons Groundspread bought Elders half-of-the-joint venture in 2007. After Gavin's son, Damien, had finished his Business and Commerce degree at Monash University, Damien took over as the Rosedale Branch Manager. Under his management the business continued to grow and imported Australia's first Fine Particle Fertiliser Spreader, which is one of only four operated in Australia.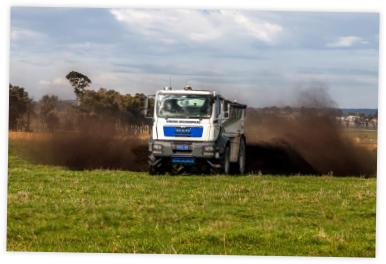 2011
Gibsons Groundspread bought Southern Cross Rural in Yarragon as the need to expand their footprint became obvious. Eight months later Gibsons purchased Marslens in Trafalgar to further expand their business.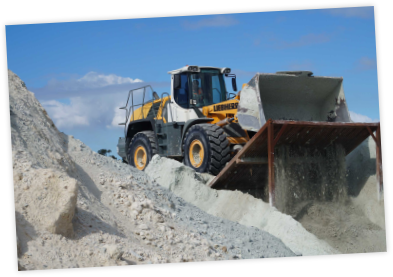 2013
Gibsons Groundspread secured the supply of Maryvale Lime, so that high quality ag-lime was readily available to the West Gippsland market. On their 60 year anniversary, Gibsons Groundspread celebrated the addition of Revive Recycled Compost to their business and the new Revive blending facility at the Dutson Depot.
2015
Gibsons Groundspread purchased an established spreading depot in Bayles, allowing the company to expand and service the South-Eastern region. Damien and his wife Abbey became owners of Gibsons Groundspread together with Gavin and Pam, employing over 90 people.