Mark Schruers from Peter Schruers & Sons in Clyde, along with his two brothers, grow mainly leeks, but also cosberg lettuce, baby cos lettuce, radicchio, wombok and kohlrabi growing for 12 months of the year.
Being passionate about quality, a sustainable way of farming and increasing biodiversity on the farm is a priority.
We get our calcium from Gibsons in the form of Gypsum. We get that done every year so they come and spread that for us. It works in conjunction with Revive. Revive is a mature compost. We get the premium grade which is well screened. It puts the Humus into the soil which is pretty much the building block for good, healthy soil.
Mark and his brothers have used Gibsons Groundspread for 6 years now, relying on a number of products.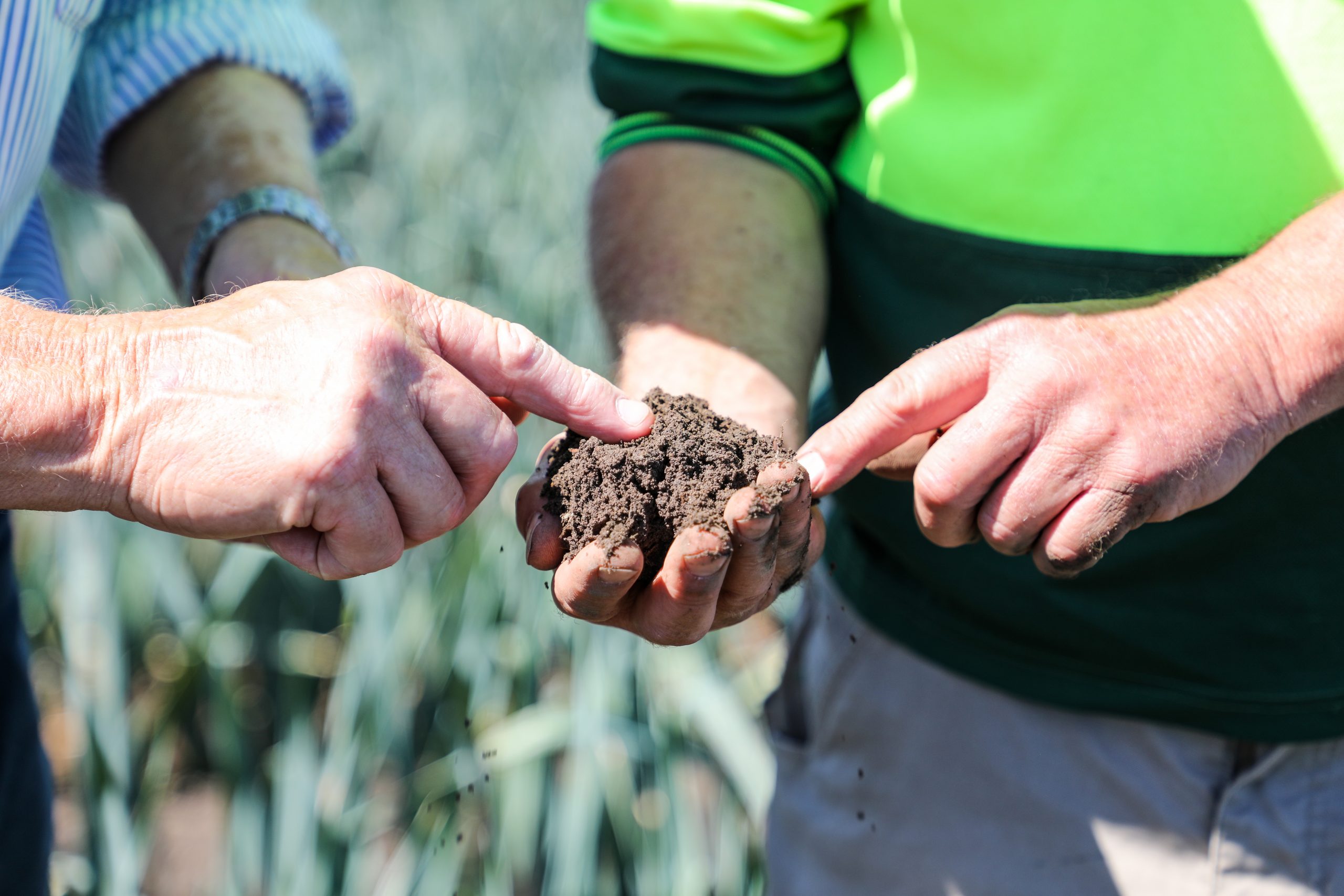 We have been trialling different compost for over 10 years, since using Revive each year it has helped build our carbon up and has made our soil much easier to manage. Its water holding abilities are great, we are probably using 25% less water.